We are excited to announce recent events that Appgain participated in E.g, Web Summit, and Misk Global Forum as well as our mission moving forward. We're passionate about providing you with the top-notch experience you've come to expect from us.
Web Summit 2022
Our CEO, Mohamed Shaheen, attended Web Summit 2022 to exhibit Appgain's latest developments and solutions. Furthermore, the significance of phygital marketing and the necessity of digital transformation.
On the sidelines of the Web Summit, Mohamed Shaheen, CEO and Founder at Appgain has been Invited to the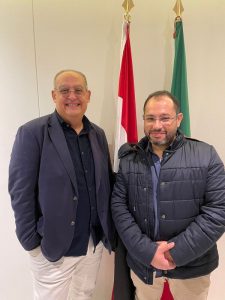 Egyptian Embassy in Lisbon
We were pleased to be welcomed to the Egyptian Embassy in Lisbon by His Excellency Ambassador Mr.Wael El Naggar, the Egyptian Ambassador to Portugal, following a successful day at Web Summit LLC. Apart from the kind welcome, we are appreciative of the ongoing support for Egyptian startups.
Misk Global Forum 2022

Following Appgain's unique participation in the Web Summit 2022, Appgain was thrilled to participate at the Misk Global Forum 2022. We met youthful thinking leaders, inventors, and creators. as well as We had new approaches to innovative methods to drive innovation alongside seasoned multinational entrepreneurs.

Appgain Accepted accepted into the UnifonicX Accelerator Program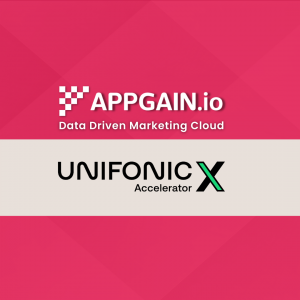 We are delighted to announce that Appgain has been accepted into the UnifonicX Accelerator Program.
UnifonicX is an accelerator program targeting rising SaaS startups to support their growth and accelerate their journey through a tailored program bringing local and global experts to share their knowledge and experience.
---